GEORGE MICHAEL LIVE AT PALAIS GARNIER PARIS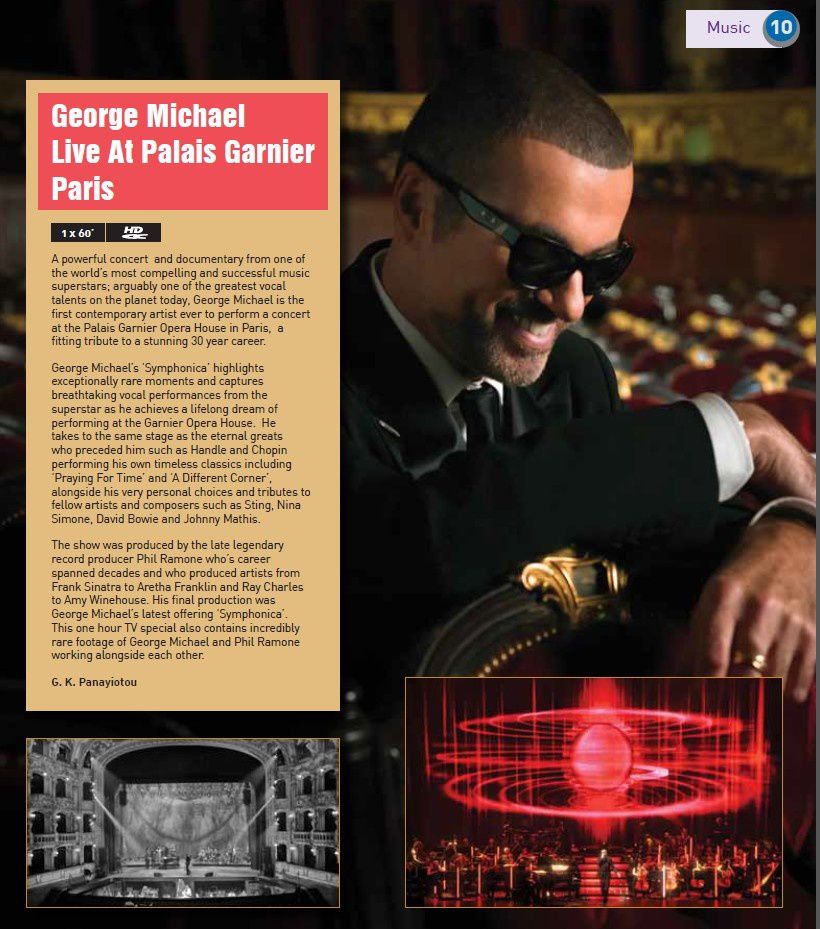 Ce sera le titre du documentaire télévisé d'une heure consacré à Symphonica et plus particuliérement au passage de George Michael à l'Opéra Garnier de Paris .
C'est le diffuseur et gestionnaire des droits, DCD Rights, qui l'annonce sur son site (lien ci-dessous) dans son catalogue de sorties pour cette année.
Le documentaire comporte des moments rares comme la collaboration filmée de George Michael et Phil Ramone ainsi que des extraits de la performance de l'artiste dans ce lieu magnifique .
Merci à Helen @Disney30 sur Twitter pour le lien.
DCD Rights sells rights of both DCD and third-party producers to television, DVD and New Media.