OLDER #20ANS PAROLES DE FANS
Un album si attendu ...
Quelques mots de George Michael "Thank You For Waiting" à ses fans ...
Une dizaine d'entre eux s'expriment ici à l'occasion des 20 ans de l'album.
Leur(s) titre(s) préféré(s) de l'album OLDER et pourquoi ...
Un grand merçi à toutes et tous pour votre participation :)
C'est avec vous que je clôture cette semaine OLDER , j'espére que vous avez pris autant de plaisir que moi à repartir 20 ans en arriére :)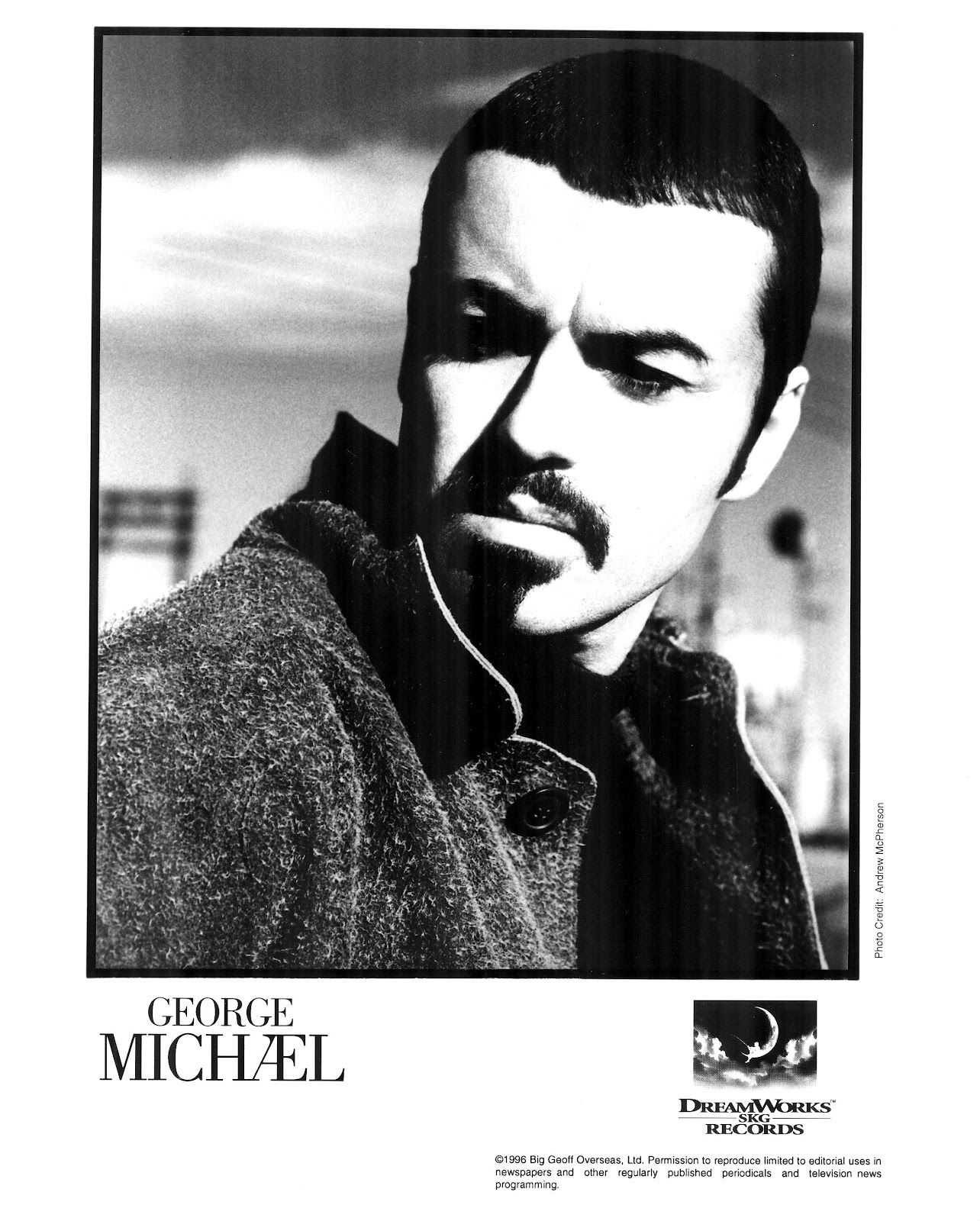 JESUS TO A CHILD
Simple et sans hésitations !!! Tout simplement pour le chef d'œuvre aussi bien dans le texte que dans la musique ... notre homme a écrit cela dans la douleur en étant au plus bas et c'est là qu'il est le plus fort.
YOU HAVE BEEN LOVED
The reason is it's a wonderful sensitive song and everytime when I hear it, I think about my loved ones I have lost in my life.
FASTLOVE
Car c'est avec cette merveille que tout a commencé.
Happy Anniversary George & the little gem that is Older ♥

When the full album was released it was such a departure from what we were used to, so I have to admit I was a little unsure. However this did not last long! I wore out 2 CDs in the space of a 2 week holiday, and it remains my favourite album from our great man.

I can't tell you how pleased I was to see George back after all that time with Jesus To A Child, such a beautiful tribute to a very special man in his life, but it was Fastlove that hit me right between the eyes!

I knew it was going to be a massive hit from the first time I heard it & I couldn't get enough of it, hopping around the radio stations in the hope of catching it before its release! The video was stunning and the perfect reflection for the song. George in the shower scene, need I say more Lovelies? At every opportunity my friends & I would request it to be played at clubs, which the DJs were happy to do. It never failed to fill the floor, even by those that needed a lot of Dutch Courage to get on it in the first place! . It always fills me with the best memories of a very happy time, and though it was born from a lot of pain & heartache for our lovely George, I do hope he can look back on it with some happy memories too.

Spinning The Wheel, is another favourite, the lyrics say it all, and another stunning video to go with it. Move On is another amazing song from this beautiful album. The lyrics are fantastic, and I feel George is trying to give us all some very good advice. As we get older ourselves, I'm sure we've all learnt that life can be way too short. At the time I had not experienced bereavement of someone close to me, sadly that is no longer the case, so the whole album has an even deeper personal meaning for me now.

Last but not least, as I love all the tracks, is Star People. We have never thought of George as just another celebrity, which is why we still have so much love & respect for him, over 30 years after first laying eyes on this beautiful man. His music has accompanied us all our lives, through his and our good & bad times, and that is exactly what friends do.
He will always have a special place in my heart and I wish him all the love, happiness and health he so deserves, and I thank him for all the amazing gifts he has given us over the years.
God bless you George, we love you & miss you ♥

All my love
Brigie @PazzaperGeorge

YOU HAVE BEEN LOVED
Elle est non seulement ma préférée de l'album mais surtout ma préférée de toutes les chansons de George Michael. Un vrai chef d'œuvre.
A chaque écoute mon cœur saigne devant ce trop plein d'amour et la douleur d'une séparation définitive. Et entendre de là haut que l'on a été aimé doit être une chose merveilleuse.
THE STRANGEST THING
Immediatelly fell for those first notes.
Great lyrics as always as only George can.
Unbelievable album is already 20 years old !
TO BE FORGIVEN
Il est réellement très difficile de choisir sa chanson préférée car elles ont toutes une profonde signification. George a la facilité de mettre des mots, des musiques sur des expériences, des situations que l'on peut tous connaitre dans nos vies.
Pour moi, "TO BE FORGIVEN" est un appel à l'aide, l'attente d'un signe extérieur. George a dû affronter une profonde tristesse et il prend cela comme une punition divine. Il est prêt à l'accepter mais ne comprend pas quel a été son péché. Il prie Dieu et attend un signe, une autorisation à remonter à la surface, et le sauvera de son profond désespoir. C'est une chanson "triste" mais qui me correspond le plus actuellement.
HAPPY 20th BIRTHDAY OLDER🎉🎉🎉🎉🎉🎉🎉🎉🎉🎉🎂😊

OLDER ... An album of legend made by a legend ...

This album is very particular ...

Thank you my Lovely George for this great incredible priceless album who has been very important in full of people's life😃

Difficult to chose only one song because they are all exceptional ...

This album is with me since 20 years 😊🎂🎉🎊
And before , I didn't understand the lyrics ...
When I understood all these unprecedented lyrics ... Just whaouuuuu ... No words , only my mouth well open ... Mainly on JESUS TO A CHILD ... Never I saw in a song of love such powerful words ... I knew the great story of LOVE between Anselmo & George but with that song , I understood all the LOVE❤️ of George for Anselmo ... Rare are the persons who have lucky to live a such love ... A REAL LOVE LIKE THAT IS SO BEAUTIFUL❤️ ... SO RARE ... ALMOST INDESCRIPTIBLE WITH THE WORDS ...❤️
By that incredible song of LOVE ❤️ Anselmo is still here 😊

❤️FOR ME , JESUS TO A CHILD IS THE MOST BEAUTIFUL SONG OF LOVE OF ALL THE TIME ...❤️
Otherwise , my FAVOURITE SONG FROM OLDER IS : YOU HAVE BEEN LOVED ...
THAT SO SWEET & TENDER MELODY MIXED BY THESE DEEP LYRICS ARE BREATHTAKING ...
WHAT AN INCOMPARABLE SONG ...

And to finish I ADORE SO MUCH OLDER❤️And THE STRANGEST THING❤️ I can listen it in loop during hours & hours ...

I LOVE ALL THE SONGS FROM THIS EXTRAORDINARY ALBUM ❤️IT WAS DIFFICULT TO CHOSE ...almost IMPOSSIBLE ...

THANK YOU AGAIN MY LOVELY GEORGE❤️ AND 🎉🎉🎉🎉🎉🎉🎉🎉🎉HAPPY 20th ANNIVERSARY OF OLDER 🎊🎊🎊🎊🎊🎊🎊🎊🎊🎊🎊🎊🎊🎂🎂🎂🎂🎂🎂🎂🎂🎂🎂🎂🎂🎂🎂🎂🎂🎂🎂❤️

Tania ( @taniatof on twitter )
Once I read in a newspaper article about George Michael's OLDER , that the first people to let them hear the album went to her mother and Lady Diana.

If that was true, they had to be you enraptured. Is an album with great songs and great lyrics (except "The Strangest Thing" is the only song from George that I do not like it. Almost I do not understand what makes that song on this álbum, but can not be always be perfect.....).

My favorite OLDER's songs are, in this order:
FAST LOVE / MOVE ON / TO BE FORGIVEN / STAR PEOPLE / JESUS TO A CHILD / SPINNING THE WHEEL
and more......
But I choose my favorite. In this case there are 2.
>FAST LOVE: Just listen and read the lyrics and "between the lines". We was telling his story. There was no need "public statements". Music, rhythm and video fantastic!
>MOVE ON: The lyrics ("do not waste time"....), his voice, that swing.... It is a hidden gem among the rest of OLDER songs.
Continues to enjoy these songs as the first day, and I always find some new nuance.
JESUS TO A CHILD
I love it on so many levels. I think it's probably the most poetic, moving song about bereavement ever written. Musically it is simply stunning and captivating. And lyrically it's just so sad and touching. Knowing the back story to it makes it even more special. It's a song that I think is pivotal in George's career and his life and as such I think it's extremely important in his legacy.
I love its beauty as a song but it never fails to make me sad when I listen to it.
A true classic in my opinion