GEORGE MICHAEL DAY UK - MEDIA & PRESS RELEASE -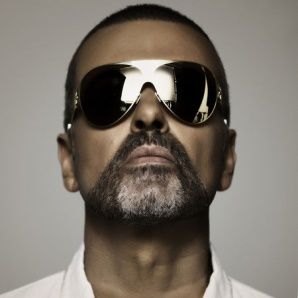 George Michael Day UK launches in support of Childline
Monday 25th June 2018
Georgios Kyriacos Panayiotou, known professionally as George Michael, was the Eighties pop pin-up with a velvety soulful voice that became our national treasure and a global style icon. He IS one of the greatest musical talents of our time.
The man, known as 'Yog' to his family and friends, had a world-conquering career, from the pure pop early days with WHAM! blending the joy of pop with serious and important messages of social justice. His death has left this world a darker place – but his legacy will shine forever, thanks to his loyal fans.
Since George's passing, it was revealed that he was a most generous philanthropist who secretly supported many charities both financially and by donating his time as a volunteer and supporter. Among the many charities named is Childline, part of the NSPCC – created by Dame Esther Rantzen in 1986 to offer a free, private and confidential service to young people, whenever they needed help. She became a close friend of George's and he donated millions of pounds to her charity.
As part of George's legacy, fans intend to continue to fundraise in George's name and the support of Childline was suggested by loyal fan, Terry Daniels of Milton Keynes, who approached the head of fundraising at Childline with the idea of launching 'George Michael Day UK'. The initiative was immediately accepted and now the special nationwide (hopefully global) day, will be held on Monday 25th June 2018 and will run each year. A similar event during 2017 occurred in Los Angeles in the USA organised by Project Angel Food, a charity which George also supported with his time and money to help those with terminal illness and suffering hardship.
George's fans (or Lovelies as George chose to call them originally on Twitter), will be encouraged to do their own fundraising between now and in the run up to 25th June – by playing his music loud and proud, watching documentaries, interviews and concerts, holding 1980-90's school discos, wearing George related themed tee-shirts, holding fancy dress and themed cocktail parties or Club Tropicana pool parties, baking cakes for coffee mornings, selling or auctioning George related items – and then to donate their collections or simply donate direct to Childline. A special dedicated link will soon be created by Childline on their official website in George's memory, and will enable donations to be identified as being raised in his memory. Radio stations and TV will also be encouraged to play his music and videos on the 25th June all day.
A special birthday tribute weekend is currently being organised by Terry and her friends and fellow fans, Lindsay Adams and Jade Dickerson, to be held on Saturday 23rd and Sunday 24th June 2018 in Goring-on-Thames, Oxfordshire – the village where George chose to live in the beautiful riverside location in Mill Cottage for seventeen years. The tribute weekend will feature live music and entertainment with recorded images of George on screens on the Sunday, with additional uniquely special surprises.
A Facebook group named The Official George Michael birthday tribute weekend in Goring 2018 has now been launched, with an 'event' section in which all visitors to Goring for the weekend in June 2018, are advised to mark 'going', so the event organisers, Goring Parish Council, South Oxfordshire District Council, local Police and other major services are able to ensure the event is made entirely safe and secure as well as being fully prepared for the numbers expected. The birthday tribute weekend in June promises to be a fitting tribute to George, and should not be missed.
Ends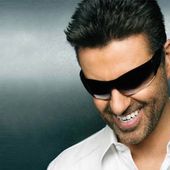 GeorgeMichaelDayUK (@G_MichaelDayUK) | Twitter
The latest Tweets from GeorgeMichaelDayUK (@G_MichaelDayUK). A great singer-songwriter from a time that will not be repeated
#GeorgeMichaelDayUk