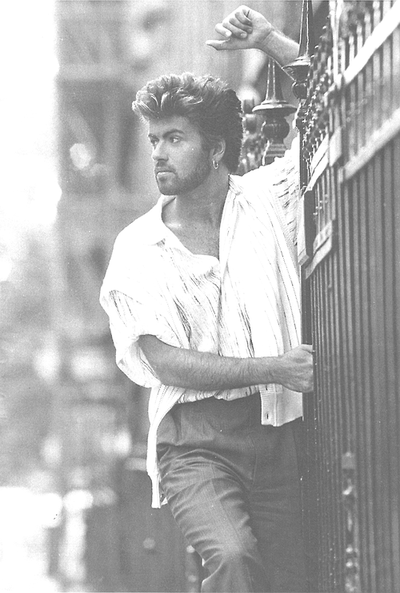 Hi
Frédérique and thank you ,this is a great chance to share our love for George .
well,this isn't my best memory of him ,I won't tell my best memory yet, not untill i see him one day(and i believe that day is not that far)
This memory is about the first days i've known him, i got to know him with "Careless Whisper" .
After watching the video ,i felt like Yes he'll be the first singer i've ever loved.
I searched the internet and found out how many years have passed since that time and realized that he's completely another person now.
but i couldn't stop thinking about him and yet i was afraid of this new George, because the person that i've fallen in love with was for nearly 28 years ago.
After few days of struggling with myself finally i decided to watch one of his recent interviews (Herning 2011) and

i can't begin to describe how much more i loved him

after watching that video and found out that the people's appearance is not important, what matters for the heart is that you get of seeing them and knowing they're out there.

Dear George ,with you ,i learned to love unconditionally, without limits and without caring about the distances. you're not just a singer to me,you're A GIFT FROM GOD .
I will always wish all the best in the world for you.

Happy Birthday
( P.S there are hundreds my fav George's picture this one is just one of them)