Chad "To see George again on stage was magical"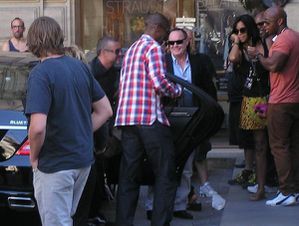 Hello Fred, Thank you for this amazing Blog.
As promised, here is my wonderful memory of GM :
It was in 2012 September the 9th at the Opera Garnier in Paris ( A BIG AND GREAT MOMENT FOR ME ) especially after his hospitalization, to see him again on stage was magical and a big relief.
This man is just a miraculous particularly after this last accident and I thank God to keep him alive for us, we still need him ;-)))
so if he could stop having near death experiences, I'll be very happy :))
Happy Birthday my FAVOURITE HOMO EVER ;-)
have a good one !
Keep on smiling, we are ALL waiting for your comeback as soon as possible please.
Chad ( @CHADLOVGM )