Debby "Most Exciting Night Of My Life"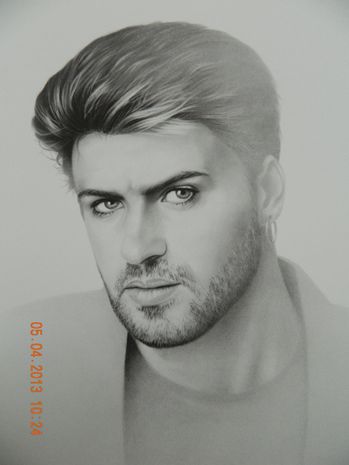 Attending George Michael's last spectacular Symphonica Concert At Earl"s Court, Oct. 17,2012 :
George appeared so relaxed and really enjoying himself, with a couple spins around in his seat, while singing.
Waiting in anticipation for George to appear on stage, after singing a few words of "Through", was one of the most exciting nights of my life.
HAPPY "FABULOUS FIFTY" BIRTHDAY Dear George.
The attachment is a Print of a sketch done in 1988 by Artist Gary Sanderup.
George Michael is PHENOMENAL!!!!