Deborah "Malta To Canada to see George"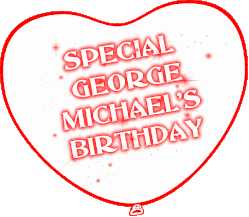 'It was the summer of '88. My parents flew me from Malta to Canada to see George on the Faith tour. I was 14 years old.
My uncle drove 2 hours to the CNE stadium in Toronto. I sat in the back seat holding

a red rose for George

.
Throughout the day I did not venture too far from the stadium, and when they started the sound check later in the afternoon I circled the venue, desperate for a way in, convinced that George himself was there.
My determination paid off, one of the gates was unlocked.
I walked in by myself, rose in hand, making my way through a tunnel passageway.
But just before I reached the stadium, two bodyguards drove in on a 'golf car' blocking the exit, and started shouting at me to get out. I ran!
Disappointed, yet determined more than ever to get my rose to George, I assembled with many other close to back stage a couple of hours before the concert, seeing limousines driving in. If George was in one of them we could not see him. I noticed one of the guys who chased me out of the stadium earlier. He walked towards us, and kept coming directly to me. I was scared, yet he said,
'Is that rose for George? Let me put it in his dressing room!'
So that is how my rose survived the day and made it to George's dressing room.
I have since married a singer of my own, frontman of a successful Maltese band and music is ever present in my life. I have seen George in concert a further 8 times - twice in 2006 for 25 Live, and 6 times in Symphonica (28 Oct 2011 at RAH, 1st & 3rd Nov 2011 in Dublin, and 14th, 15th & 17th Oct 2012 at Earls Court).
Needless to say I plan to be there the next time he's on stage again, wherever that may be!
dear George, Happy Birthday & thank you for the music xx'