Happy Birthday Boss ! par Phil Palmer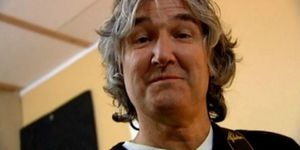 It has been my great pleasure to work with George for more than 25 years..
The highlight for me has been the Symphonica tour, where in my opinion GM shone like never before ...
His timing and pitch were a master class ...
He is without doubt the greatest singer I have ever worked with.
Happy 50th boss ...
Hope to see you again soon ppx
Cela a été un immense plaisir de travailler avec George pendant plus de 25 ans ..
Un des moments les plus forts pour moi a été la tournée Symphonica, où à mon avis, GM a brillé comme jamais auparavant ...
Son timing et son intensité étaient magistraux ...
Il est sans aucun doute le plus grand chanteur avec qui j'ai travaillé.
Heureux 50éme anniversaire Boss ...
En espérant te revoir trés vite PPX