Hélène "Someone precious and unique"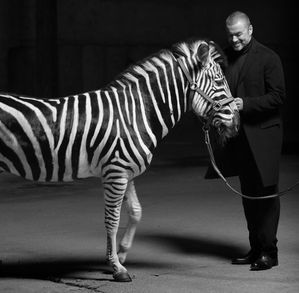 I may be one of GM's youngest fans, but I still have one memory that stands out, and in fact I've been a fan of his, for about two years since that.
I started to listen to his music when I was around 13 years old (the classics of course, not the deeper songs), and I thought to myself (first of all « Wow, this guy is gorgeous!»), and then, wow, for me who kind of knows all the current singers (who all end up being the same… ) this one, who my mother has always been talking about (she used to be a fan herself) has something in his voice, because yes he actually has one compared to the computers everyone uses today.But most of all, he has an identity: he is an icon of the 80's, a sort of living legend, which you no longer find today. And immediately for those reasons, he occurred to me as someone precious and unique, like someone we need to keep with us for a longtime, precisely because there is no one else like him in this business.
I then heard at the end of 2011 about the pneumonia, and even if I still had this kind of stereotypical vision of the young sex-symbol with the golden voice, it still left me heartbroken because as I explained, I saw like someone we absolutely need to preserve.
I am not going to describe the anxiety I felt during the following weeks (we all know what that was like…), but the feeling of relief, and the disclosure I had after watching the famous video where George announces, right after leaving the hospital, with an unrecognizable voice, that he's alive. I remember the flood of tears and how I kept thinking « Thank God! He saved an idol ». I don't remember if I had the courage to see the whole video, but I know for sure that I only saw it once, and I don't plan on seeing it again.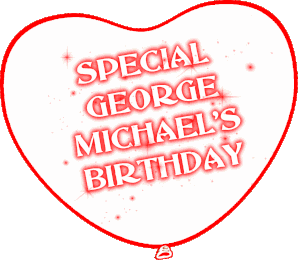 Afer this, I thought to myself that I absolutley needed to learn more about this artist and that I have to be part of the people who support him, and from that my first impressions were confirmed : he is unique in his style and his voice, but he is also capable of writing very deep and timeless things, which still appeals to a younger audience like me.
Without even knowing him at first, George is someone for whom I naturally had a lot of affection and emotion, and I never really felt that for someone famous before, and that is where my big attachment for him comes from.
If I had to summarize him in one adjective, it would be « precious », because for me and by definition, he is someone of great value and who deserves an absolute care.