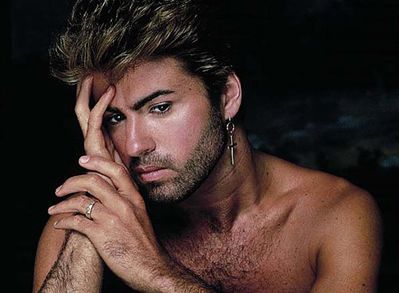 "The Inspiration"
I was little 7 years old child the first time I've heard George Michael's voice.
It's been Careless Whisper recorded from the radio station which my Dad brought to our home in 1985.
We barely had any foreign music those times, but my Dad is musician who was touring abroad and could get some great music we never could buy or hear in former Soviet Union.
Mostly it was black music and I was grown on wonderful Stevie Wonder and EarthWind&Fire.
I loved English songs and I barely understood any English words being a kid, but I so loved music and voices…
When the first time I've heard Careless Whisper, I was totally blown away with that song and that voice. As much as a kid of my age can be amazed. But something magical was in that voice and I even had no idea who sings that…
All I had – just that record and Dad was telling me, his name is George Michael.
My first thought was, he's black singer, because I was so fond of black music lol… More so it was something close to Stevie musically and my imagination couldn't tell me more …
I was playing a song endlessly and loved it more and more…And once my Dad said that it's young singer and as beautiful as that blond prince from my fairytale book…lol.
Oh really, I still didn't see how he looks, but that singing prince has stuck in my head forever! I was dreaming reading the books and listening to the song… as every little girl would ever dream …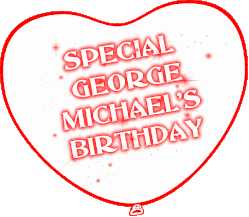 I've started to draw then, I wanted to 'design' my first record, which was just cassette box with this song… That was my very first drawing I ever made about George… he looked like an ancient Egypt prince on white horse and singing to horn..lol…
What could I knew about the song? But I so loved it… it was flying and spreading paints in my head… That's how his song was my first inspiration…
that's how I've became George Michael fan…
I can tell a long story…but time goes and I've got to know more amazing songs from George and about his incredible personality and his blowminding sense of humor. Yes, that's what I love the most about George, besides his musical talent!
That's what helps me to smile when I'm sad, or when I'm looking for some decisions in my life… And all these songs George wrote and all those he covered …they are very personal and everyone can relate them to our life… I love to see those songs in different colors … You can smile or you can cry with them, because it's all about life…
Whatever I do, George always will be my inspiration in everything…
Thank you, George! xxx
~ Thank you Frederique for amazing blog and all your wonderful work! ~
It was hard to choose the one and only photo of my favorites… but I love this photo, you can see an ocean in his eyes….
Ilona (aka Funkster)
Kiev, Ukraine