Tania "Opera de Paris was Magic"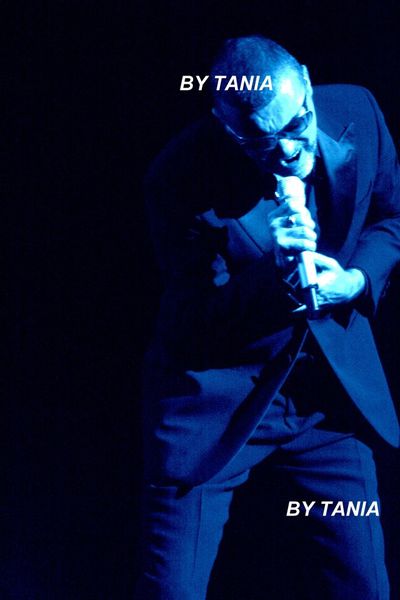 Helloooooooooooooo Frédérique and HAPPY BIRTHDAY MY VOICE OF HAPPINESS MY LOVELY GEORGE :))))
My best memory is the first time I've seen him in true just in next to me at Bercy !
Whaouuuuu I thought I am dreamed ! I really felt a sense of exhilaration of joy of happiness !!! It was so magic ;his voice was so perfect in live ! His voice gave me the thrill during all the show ! I was really happy as never before ! what a dream the first time with him !
! UNFORGETTABLE .... In 2006/2007 I had some dramas in our life ...We had bought tickets for Bercy but unfortunately...impossible to go there ! Sad days ......
In 2011 by a beautiful sunny morning I bought tickets for SYMPHONICA and I was the HAPPIEST IN THE WORD ! What a day :))) I jumped everywhere !!!!!!
I admit

THE FIRST TIME I'VE SEEN HIM I CRIED OF JOY

...... He was so smiling; he was so kind so adorable so......PERFECT ! OPERA DE PARIS WAS MAGIC ;FOREVER AND EVER IN MY HEART but MY BEST MEMORY IS THE FIRST TIME I'VE SEEN HIM ;MY DREAM IS BECAME TRUE AND I WAS ABLE TO TAKE HIM IN PHOTO ( MY BIGGEST DREAM SINCE ALWAYS ) I WAS IN PARADIS :))))))))))))))) MY MOST BEAUTIFUL PICTURES THAT I HAVE DONE IN MY LIFE THESE ARE THE PICTURES OF GEORGE!
THE BEST INSPIRATION EVER <3 :)))))))))))))))))))))))))))))
)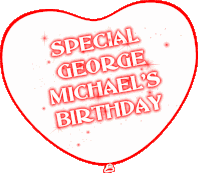 BIG THANK TO HIM FOR THAT FOR EVERYTHING!
HE HAS A BIG A HUGE GENEROSITY IN HIS HEART AND HE IS SOOOOOOOOOOOOOOO KIND .
HE HAS TOUCHED ME AS NOBODY ELSE BEFORE; and I AM SO PROUD TO HAVING GROWN UP WITH HIM :)))))<3
HAPPY BIRTHDAY MY LOVELY GEORGE ; MY VOICE OF HAPPINESS ; WISH YOU ALL THE BEST AND THANK YOU TO BEING HERE <3
TANIA ( @taniatof / ARTIST PHOTO TANIA on twitter )