Wonderful Birthday George par Ed Barker !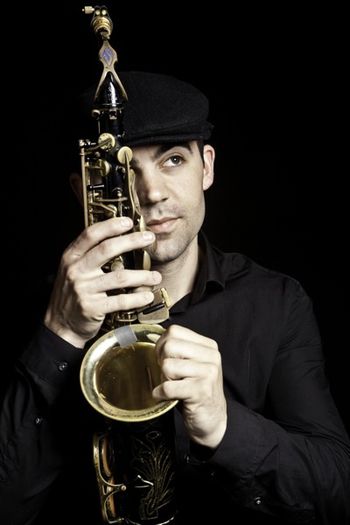 Working with George on the Symphonica Tour last year was probably the best moment of my musical career and my life.
I feel truly privileged to have worked for a singer of such class and a person with such humility. Every moment, rehearsal and show was inspiring, educational and enjoyable. George is a world class act and a lovely person.
I was so lucky to be asked to do the saxophone solo on 'Cowboys and Angels'. My heart still races each time I remember the words, 'Ladies and Gentlemen, on the saxophone, Mr Ed Barker!'
Being on the tour also allowed me to meet some of the UK's most special musicians. Each person in the band and the orchestra are supremely talented at what they do and it was a pleasure to perform and socialise with them every day, whether we were on the tour bus, in the hotel bars or trying to do our bit in the hotel gyms!
George, have a wonderful birthday.
Spend time with the people who mean most to you, eat lots of cake, drink lots of wine and think of everything you have achieved in your fifty years. You and your music have had such a huge impact on people's lives; long may it continue!
Love from Ed. x
T

ravailler avec

George

sur la tournée

Symphonica

l'année dernière

était probablement le meilleur

moment de ma

carrière musicale

et de ma vie.
Je me sens vraiment

privilégié d'avoir

travaillé

pour un chanteur

d'une telle

classe et

une personne

avec

une telle humilité

.

A chaque instant

, répétition

et

spectacle était

inspirant,

enrichissant

et agréable

.

George

est un artiste

de classe mondiale

et un homme adorable.
J'ai

eu tellement de chance

d'être invité à

faire

le solo de

saxophone

sur «

Cowboys

and Angels

».

Mon

coeur

s'emballe

encore

à chaque fois que

je me souviens de

ces mots: «

Mesdames et Messieurs, au

saxophone,

M.

Ed

Barker

!"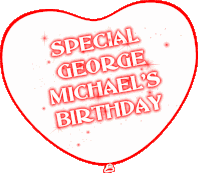 Être sur

la tournée

m'a aussi permis de

rencontrer quelques-uns

des musiciens les plus

spéciaux

du Royaume-Uni

.

Chaque personne dans

le groupe et

l'orchestre est

extrêmement talentueux

dans son domaine

et ce fut un

plaisir de

jouer et

de les connaitre un peu plus chaque jour

,

dans le bus,

dans les

bars des hôtels ou en train d'

essayer de

faire un peu de sport dans les salles de gyms des hotels

!
George

, je te souhaite un merveilleux anniversaire. P

asses du temps avec

les gens qui compte

le plus pour toi

, manges beaucoup de

gâteaux,

bois beaucoup

de vin

et penses ser à

tout ce que tu

as réussi pendant ces

cinquante années

.
Toi

et ta

musique

avez eu un

impact énorme sur

la vie des gens. Que cela dure encore longtemps ! Love from Ed. x