EXCLUSIVE INTERVIEW * DEON ESTUS *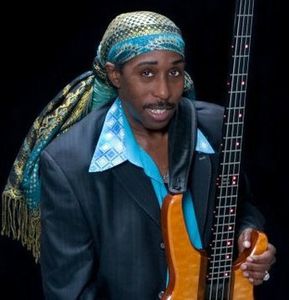 F -You have just unveil on your website DeonEstus.com "Only love is real" a song from your new album to come. It will be your second album. Why do you wait so long after Spell ?
D-Timing is everything.
F - What are your musical influences on "only love is real" ?
D - I was feeling a retro, poppy kindof feel when writing this song. I amalways influenced by orchestration and working with players with feeling.
F - Is it a total Deon Estus production " Vocalist -Musician - Composer - Producer" ?
D - The song was written & produced by myself and my partner Barry Coffing. I used real musicians and an orchestra.
F- You are one of the best bass player in the world, and you were the third man of Wham! : when will we see you again in Europe ?
D- I hope to be in Europe very soon. I am still putting the right team together.I can't wait to get there.
F- One of your last tweet made a buzz : A new "Heaven help me" ! can you tell us more ? new version ?, new collaboration ?
D- I am in the studio right now doing the new version of Heaven Help Me. I am very excited; it is coming out great!
F - Some projects with George Michael in the future ?
D- Yes, I am planning on working with George again in the future.