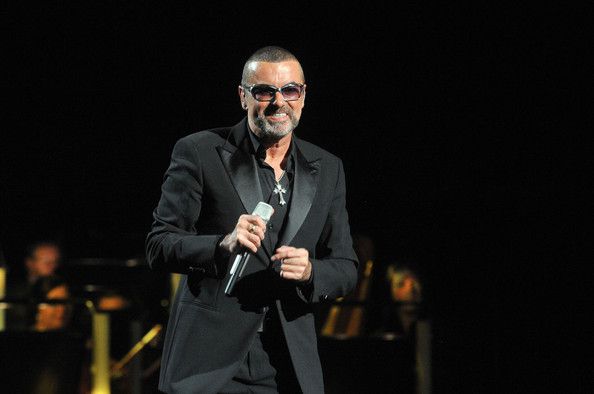 You know the attachment that George Michael had for the Opéra Garnier in Paris: it was one of his dreams to be able to perform there and it was possible on September 9, 2012 as part of the magnificent Symphonica tour and for a good cause since the proceeds from this special evening were donated to Sidaction. In addition, as often in his career, he had the originality of being the first international star to perform there!
Since 01 02 2021, there is a little bit of George at the Opéra Garnier ...
Indeed, this wonderful place offers to "adopt" one of their armchairs, to inscribe on a plaque engraved the name of a loved one or even yours and ... "The benefit of this exceptional campaign allows the 'Opéra national de Paris to carry out its mission of transmitting knowledge and access to culture by encouraging the reception of young generations to its shows, at the Palais Garnier and at the Opéra Bastille ", always for a good cause ultimately ;)
The 0025 armchair located in the Orchestra bears the very fine mention

IN MEMORY OF GEORGE MICHAEL

YOU HAVE BEEN LOVED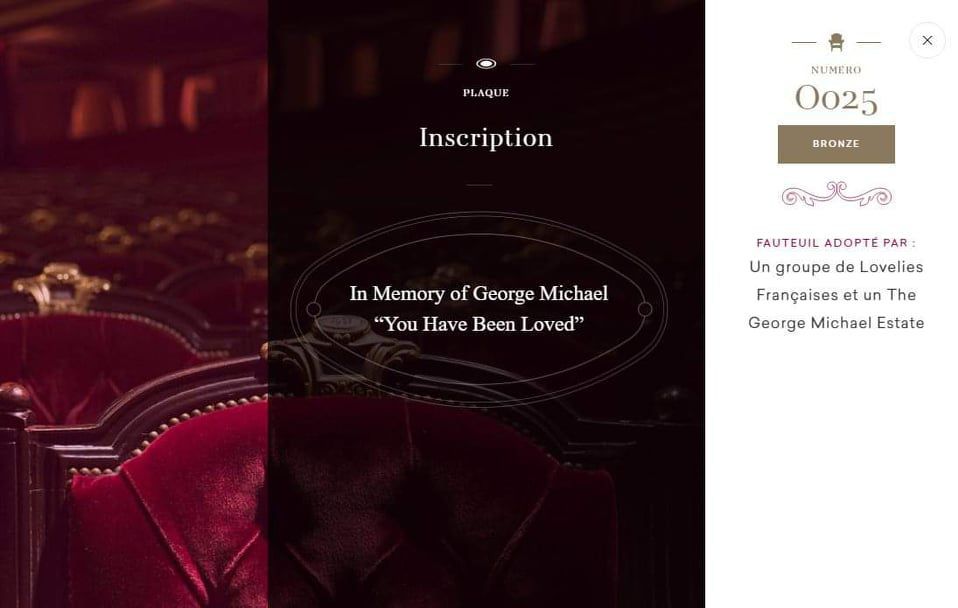 The George Michael Estate, informed of the initiative of a group of French lovelies to adopt a seat, wished to join them, thus making it possible to choose one of the most precious seats, and bearing the number 25 :)
Michelle May, George Michael's personal assistant for many years, sent me her words about this magnificent tribute.
Thank you Michelle .
I know if George was here , this would have been something he would have supported. The campaign aims to allow youth audiences's to come and see Opera and Ballet, perhaps individual's who for whatever reason may not have been able to afford it before. The youth previews already count 58% of spectators who are coming for the first time and these contributions to their campaign will help them develop these initiatives and welcome more young people into their theatres.
George was very honoured to be the first international pop star to perform here on the 9th September 2012 as part of his Symphonica tour. It was followed by a gala dinner to raise funds for the French AIDS charity Sidaction. When we heard that a group of French fans were raising funds to adopt a seat, we reached out to them. It felt like a very fitting thing to do in memory of his time there that evening and as he had done that night, it would help others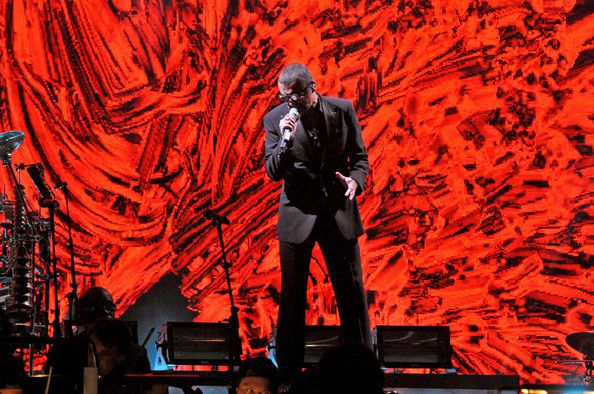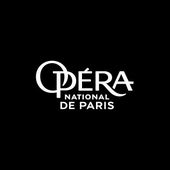 Le Palais Garnier, l'Opéra Bastille et la 3e Scène. Programmation, Billetterie, Informations pratiques.