BSA PROJECT * THESE ARE THE DAYS OF THE OPEN HAND *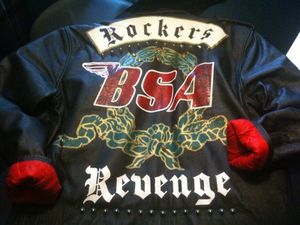 This is the story of a BSA jacket worn by George Michael for the Faith Tour.
Stéphane, a big french fan got it in 1988 autographed by the artist.
24 years later, this collector objet is going to be auctionned for charity by Stephane to help ill children hospitalized in Nice .
This is the BSA Project : George signed the jacket again in September 2012 and has been touched by this great project .
There are Stephane's words :
Some of you will think I'm crazy, or that I will regret it.
Time will tell that the huge admirer that I am finally looks like to his idol regarding the generosity.
Seeing the tears and the pain of my daughter's school class learning that their friend will never come back, I decided to start a charity for sick children in hospital Lenval Nice.
With the precious help of my friend Frederique, we created the project, which has been slow to materialize.
It was only last week that I was able to join George Michael in ac omplete discretion and make him aware of the project.
He appreciated the gesture and joins us to introduce you to the BSA jacket so I put on sale. The result of this is intended to give a little sunshine to these sick children during the time of their hospitalization (entertainment, gifts, clowns, etc.)
George and I thank all those who made this project happening, unknown or very close to the artist.
Stéphane "
This jacket worn by George Michael during the Faith tour, autographed at the time inside the red lining and very recently in the outside pocket is a real piece of collection.
It is also testimony to the generosity of the artist and his fans.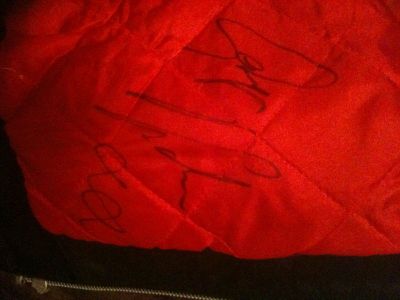 You can send your bids directly to Stéphane by email to:
stephane.dicostanzo@club-internet.fr
The lucky new owner of this collector will be the highest bidder.
Auctions open October 7th to finish November 4 at midnight
Very affected by the project, George Michael will obviously be kept informed of its completion.