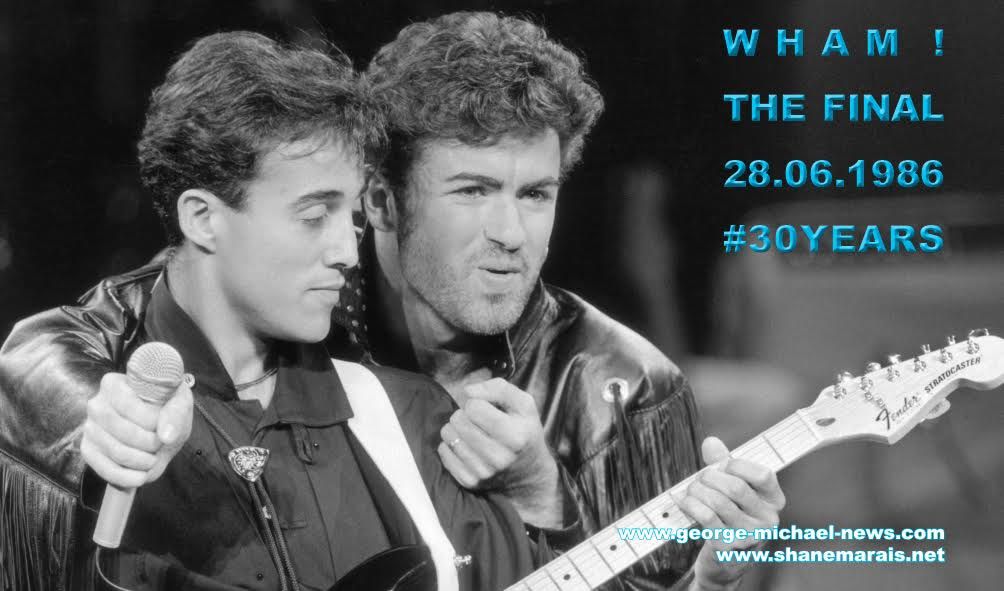 Le 28 Juin 1986, George Michael et Andrew Ridgeley clôturent un des chapitres de leur vie .
WHAM! c'est fini !
Le groupe s'arrête en pleine gloire, laissant derriére lui des fans effondrés.
C'est au stade de Wembley, devant plus de 72 000 personnes que le concert d'Adieu est donné :
THE FINAL
Le reste fait partie de l'histoire ...
30 ans aprés, un des plus gros regrets des admirateurs de Wham! est de ne pas posséder le DVD de ce concert, qui a pourtant été filmé ...
Je vous propose de nous replonger dans cette période, avec l'aide de Shane Marais et ses précieux documents, Thank you Shane x
MIS EN LIGNE SPECIALEMENT POUR L'OCCASION
Décision incroyable et si surprenante !
George Michael s'explique avec honneteté et sincérité dans cette lettre publiée dans le magazine anglais SMASH HITS du 18 Juin 1986.
Il évoque déjà les "dégats" que pourrrait occasionner le monde de la musique ...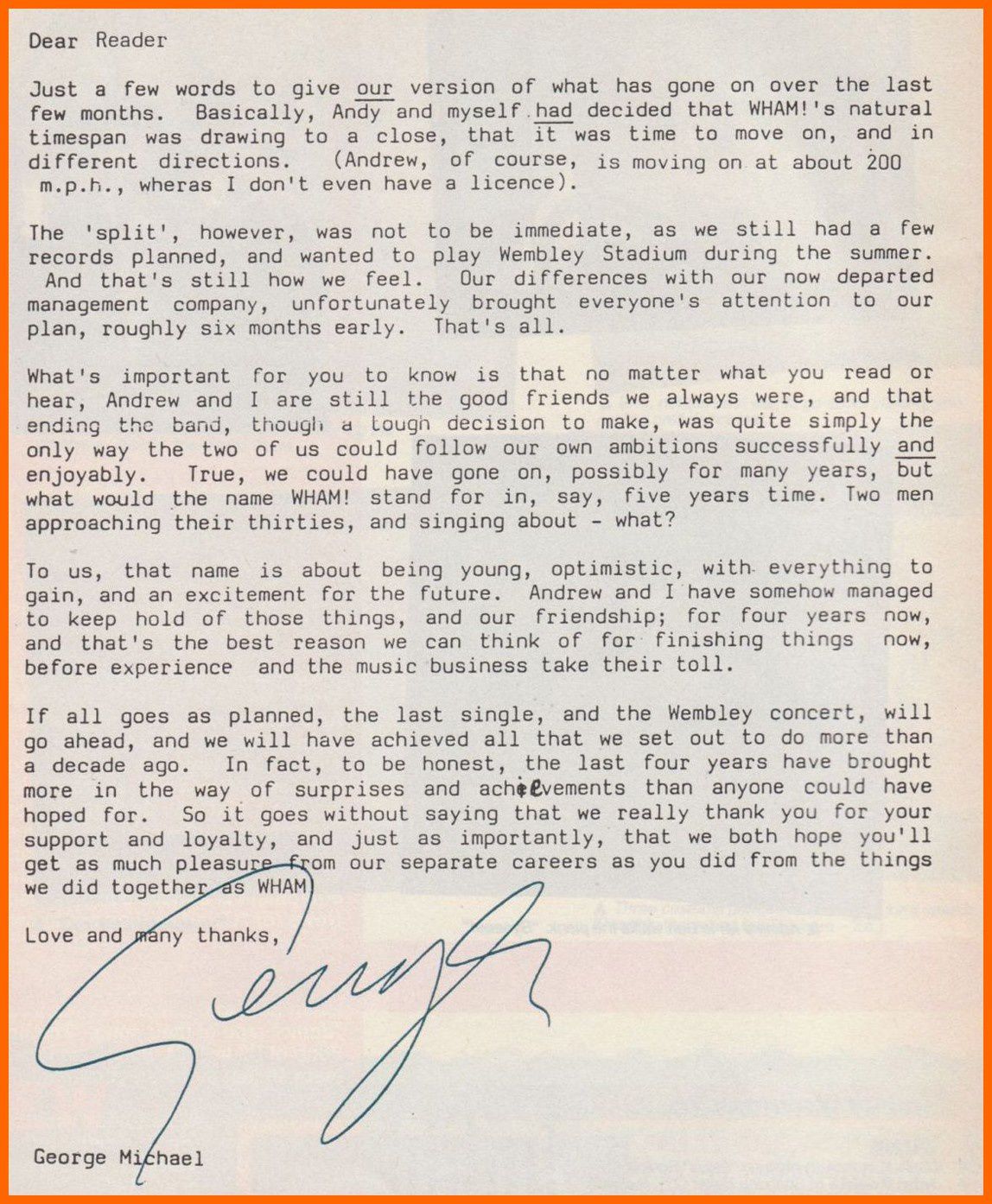 Cher lecteur,
Juste quelques mots pour donner notre version de ce qui s'est passé depuis ces derniers mois. A la base, Andrew et moi-même avons décidé que la durée de Wham! tirait naturellement vers la fin, qu'il était temps de passer à autre chose, et dans des directions différentes. (Andrew, bien sur, part à 200 à l'heure alors que je n'ai même pas mon permis de conduire).
La "séparation", ne va pas être immédiate, car nous avons encore quelques disques de prévus et que nous voulons nous produire au Stade de Wembley cet été.
Et c'est toujours ce que nous souhaitons faire. Nos différents avec notre ex société de management, a attiré l'attention de tous sur nos projets, six mois trop tôt. C'est tout.
Ce qu'il est important que vous sachiez, peu importe ce que vous lirez ou entendrez, c'est que Andrew et moi sommes toujours les bons amis que nous avons toujours été. Arrêter le groupe, même si cela a été une décision difficile à prendre, était simplement le seul moyen pour tous les deux de suivre nos propres ambitions avec succés et avec plaisir. C'est vrai, nous aurions pu continuer , probablement encore beaucoup d'années, mais qu'aurait signifié WHAM!, disons dans 5 ans. Deux hommes approchant la trentaine, qui chanteraient sur - quoi ?
Pour nous, ce nom symbolise la jeunesse, l'optimisme, la conquête et de l'excitation pour le futur. Andrew et moi avons réussi à conserver tout cela ainsi que notre amitié. Depuis 4 ans maintenant , et c'est la meilleure raison pour laquelle nous pouvons penser à arrêter, avant que l'expérience et le monde de la musique ne nous en fasse payer le prix.
Si tout se passe comme prévu, le dernier disque, et le concert à Wembley, nous aurons réussi tout ce que nous voulions faire il y a presque 10 ans.En fait, pour être honnête, ces dernieres 4 années ont apporté plus de surprises et de réussites que tout le monde aurait pu espérer. Alors il va sans dire que nous vous remercions vraiment pour votre soutien et fidélité, et trés important, nous espérons tous les deux que vous aurez autant de plaisir avec nos carriéres solos qu'avec ce que nous avons fait ensemble dans WHAM!
Love and many thanks,
George Michael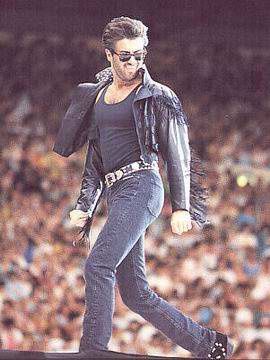 Pepsi Demacque et Shirlie Kemp m'avaient accordé une interview exclusive en Aout 2011 : à cette occasion, elles m'avaient confié leur souvenir du FINAL
Shirlie : C'était une journée très chaude et tout le monde avait envie de s'amuser. Il se passait beaucoup de choses drôles en coulisses, les gens portaient les vêtements des autres, et Pepsi et moi sommes apparues avec d'immenses perruques. Je me rappelle du visage de George qui rigolait tellement. Ça n'a pas été une journée triste mais plutôt drôle et remplie de rires. Le sentiment d'un nouveau départ, une nouvelle époque pour nous, un sentiment de grandir et pas séparément !
Pepsi : C'était le Final de Wham ! N'est-ce pas ? Désolé que ce soit une date si terrible pour les fans mais ça a été aussi les débuts de Pepsi&Shirlie et le lancement de George Michael tel que vous le connaissez, alors ce n'était pas si mauvais. The Final a été un moment fabuleux pour tous, le groupe et le public. Je me rappelle aussi que cela a été une fantastique journée d'été, nous avions même une piscine pour patauger en coulisses !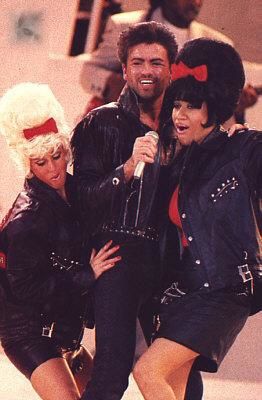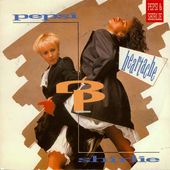 EXCLUSIVE INTERVIEW * PEPSI & SHIRLIE * - GEORGE MICHAEL NEWS
A huge thank you to Pepsi & Shirlie for this exclusive interview xx WHAM ! Frédérique -You were the half of Wham! What is your best and your worst memory of this era? Shirlie - My best memory is ...
http://www.george-michael-news.com/page-pepsi-shirlie-exclusive-interview-6520807.html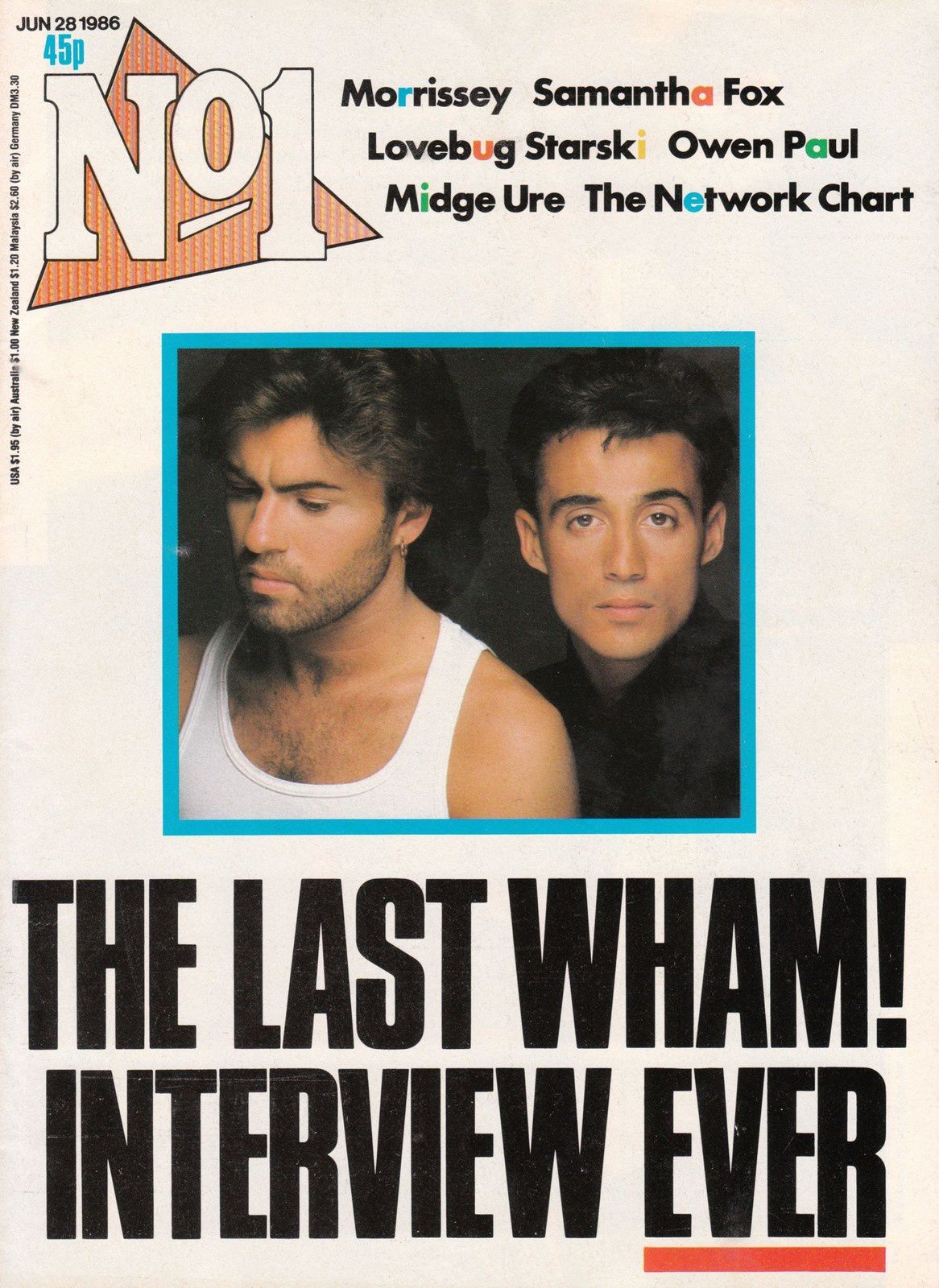 Tout a une fin même les bons mots de George et Andy :)
Ils ont 23 ans à l'époque et leur maturité est extraordinaire, leur lucidité sur le milieu de la musique, la célébrité est remarquable.
Extraits choisis de leur derniere interview en tant que WHAM ! en exclusivité au magazine N°1
Le fait est qu'énormément de pression a été mis sur nos épaules et nous avons dû grandir trés, trés vite, travailler avec des personnes beaucoup plus vieilles que nous. Pas plus intelligentes - mais plus vieilles !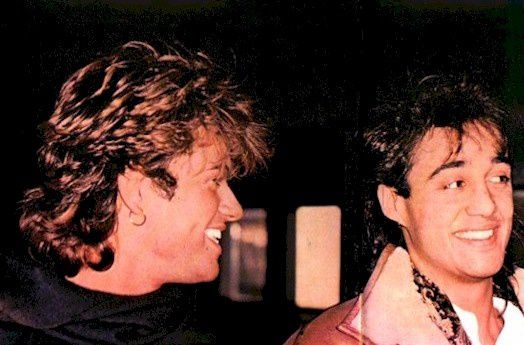 Ma plus grande contribution a été de réussir à intégrer George dans un groupe à 16 ans, parce qu'il le repoussait sans cesse.
Mais je l'ai dit des centaines de fois, aucun d'entre nous ne peut définie ce qui a rendu WHAM! spécial.
George et moi avons quelque chose dans le groupe, sur les photos, sur scéne, ensemble, que nous n'avons pas séparément.
Et c'est la plus grande partie de ma contribution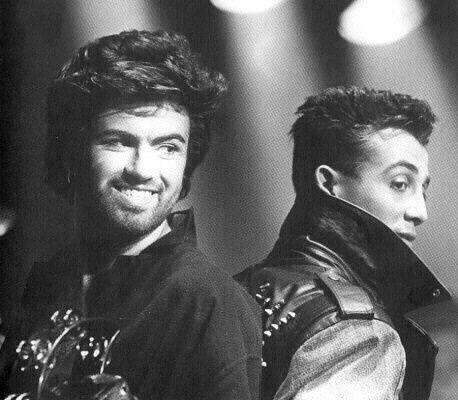 La plupart des opportunités qui excitent les gens nous ont été offertes en seulement 4 ans ! le frisson n'est plus là. Les courses de voiture d'Andrew sont son nouveau challenge et pour moi c'est une carrière solo.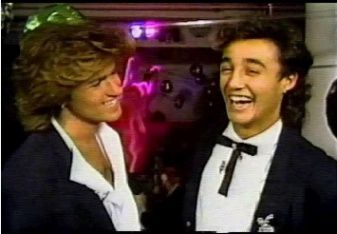 J'ai les amis proches et la famille que j'ai toujours eu mais avoir des nouveaux amis me manque.
C'est tellement difficile, ne serait-ce qu'avoir une conversation avec quelqu'un car les gens sont terrifiés par la perception qu'ils ont de vous, et qui est souvent fausse!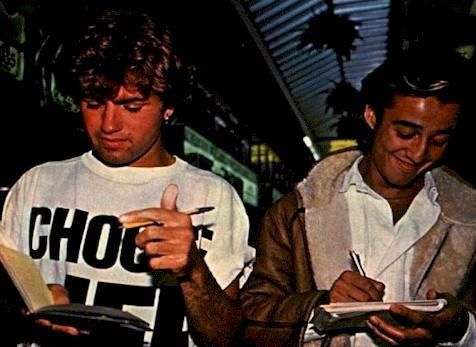 Si vous voulez être une Star et aller jusqu'au bout, il faut aller aux USA pour voir ce que cela fait aux gens.
Ce n'est pas une vie qui me tente, parce que nous savons tous les deux tout le fardeau de merdes qu'apporte la célébrité.
Nous avons un talent, ce n'est pas différent que d'être un compositeur doué mais c'est associé à quelque chose que les gens ont monté trés (trop) haut, c'est la représentation.
Les personnes croient à l'image que nous représentons, et nous devons prendre du recul par rapport à cela.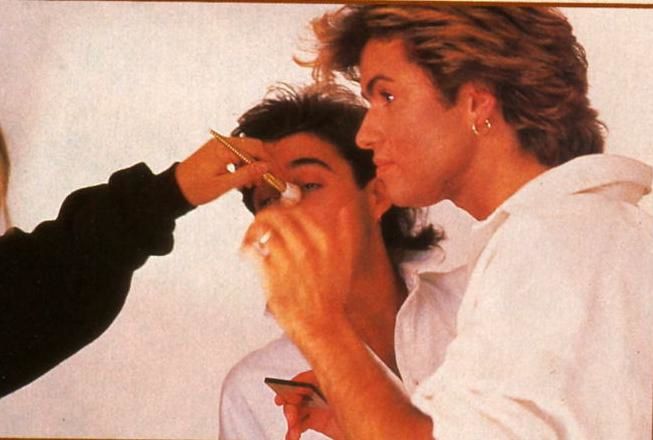 Toutes ces accusations sur le fait que George me "trainait" pendant tout ce temps ne m'ont pas contrarié parce que les personnes qui ont écrit cela ne savent absolument rien sur George et moi, à part ce que nous avons choisi de leur dire.
Ce n'est pas une critique personnelle, c'est la critique d'une de nos facettes, en tant que groupe - ce qui est seulement une partie de notre vie -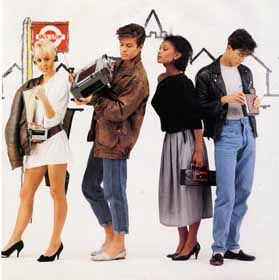 L'argent ne peut pas acheter la qualité de ce que vous faites, il peut vous permettre de travailler avec les meilleurs professionnels mais il ne peut acheter votre prochaine chanson.
Il ne peut pas vous offrir une qualité de vie mais il peut vous fournir du luxe.
Il peut vous acheter de faux amis !